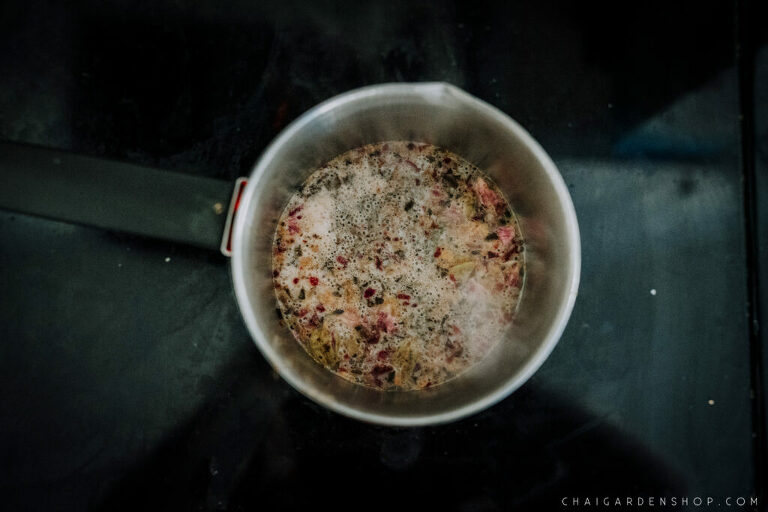 You have received your delicious blend of herbal chai, and now you are trying to choose the best way to prepare your chai. There are a few different methods to go about this. Here is my favorite way:
In addition to your spices, you will need milk, water, and sugar (or honey).
Simmer one part milk, one part water in a saucepan (around 8oz total).
Add a tablespoon of spices.
Bring water, milk and your Chai Garden blend to boil in a small saucepan on the stove.
Reduce heat and allow chai to simmer for a few minutes.
Stir in your sugar/honey to taste.
Strain into a mug.
Enjoy.
A few tips:
I prefer to crush my spices in a mortar and pestle beforehand. This isn't necessary, but it really brings out the rich, robust flavors and aromas of the spices. (If you don't have a mortar a pestle, you can buy one here.)
Before crushing my spices, I keep a few of the larger spices aside (star anise, a cardamon pod, and a cinnamon stick), and add them separately to the milk/water before boiling.
If you have dairy/sugar sensitivities, you can substitute with other ingredients; I personally enjoy my chai with organic coconut cream/almond milk and raw honey.
You've heard the saying, "a watched pot never boils"? Well, a chai watched pot always boils. And if you don't watch it, it will boil right over!! Watch it boil, and quickly simmer when it starts to rise.
Sip through a cinnamon stick for extra delight.
You can also watch our video to see How to Make Our Chai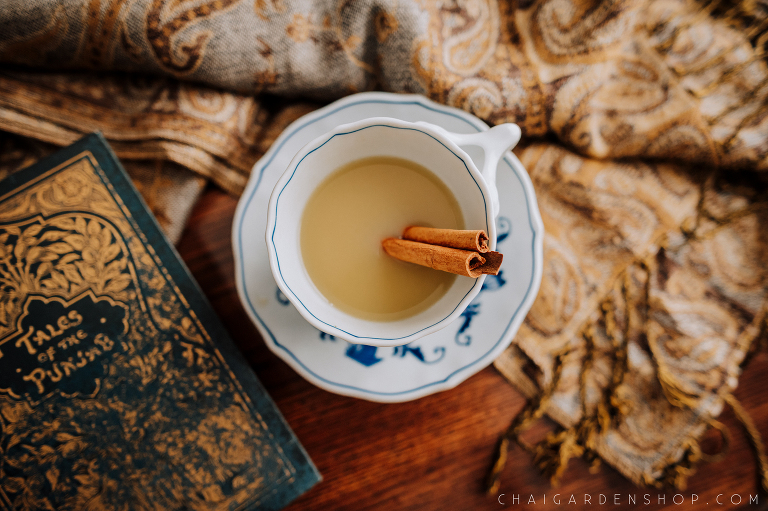 how to make chai, how to make chai tea, authentic chai recipe, chai tea recipe, organic chai usa, tea photography, tea photographers, organic pregnancy tea, pregnancy tea spokane, organic chai tea, organic chai spokane, spokane tea shop, spokane chai shop, spokane organic tea, spokane indian restaurant, spokane indian food